REALWomanhood: God told her everything she needed to know.
Written by Dr. Merle Ray on January 1, 2019
Lesson 12 – Pondering Questions
Textbook: Spiritual Identity by Dr. Merle Ray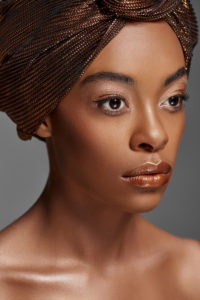 Just as God had spent time working to create the man alone, He also spent time working to create the woman alone. I think that before the woman believed on and acted upon the lie of the enemy, she not only looked incredible, she was incredible. She had gotten her self-esteem and self-worth from God. I don't believe God would have created Eve, blew breath into her, brought life into her, and not talked with her before taking her to Adam. Think about it. God had given Eve of His Spirit, which told her everything she needed to know about herself and the things around her. Eve only needed to believe them. Why? Because she needed them to function in her purpose as the mother of all living. She needed them to function in her faith! I submit to you that God had placed her in a tremendous position of favor and blessing with God and with man. But it was up to her to believe that it was so! Isn't that the same with us today?
Observe:
Eve was taken out of Adam but she had a relationship with God first.
She knew who she was because God told her when He created her in private while man was asleep.
When Adam saw her he confirmed what God had already done. Adam said, "this is bone of my bone…"
She was designed by the Divine and divine by design. In her physical makeup, she was designed to represent an extraordinary spiritual principle – the principle of receiving seed and bearing fruit – a principle that Jesus constantly taught his disciples in the New Testament. Our children, family, money, career, etc. are all seed for bearing good fruit.
She was wired for healthy relationships because that was a necessary part of her purpose with Adam as she was the mother of all living.
She had a spiritual relationship with God before she had a physical relationship with man. God designed her from His likeness and image.
Even in her nakedness – her bare crafty, prudent, shrewd, and wise form, she was fully accepted by God and by the man. There was nothing humiliating, insulting or offensive about her. God had declared her and the rest of Creation Very good!
What does this show you of God's character toward the woman and us as women today?
Instructions:
Please read the section and answer the questions. Scroll down to Leave a Reply posting your answers by the requested due date. Reply also to the comments posted by your Corporate Sisters. Once you have left your reply/comments, then click below to either proceed to the Next Discussion Forum or Return to Curriculum page.
---
---
---
Comments
---